Empowering DAOs to Govern efficiently
Karma Actions is a suite of tools that can help DAOs improve Governance and decentralize futher: Seamlessly integrate our tools into your existing workflows.
ROLE MANAGEMENT
Automatic Discord and Forum role assignment
Automate role assignment based on specific criteria, enhancing gating of channels and categories.
Delegate onboarding
Assign roles in Forum and Discord when a user signs up to become a delegate or has certain number of tokens delegated to them.
Dynamic Voting Percentage Control
Upgrade contributor role based on their participation in Governance (ex: Consistently voting on proposals or providing feedback to proposals on Forum or Discord.
Revocation for Inactive Contributors
Set conditions to automatically revoke roles for contributors who are not active in Governance. (Ex: Haven't voted in last 6 months or interacted in the Forum).
Role Management Early Adopters

is using this!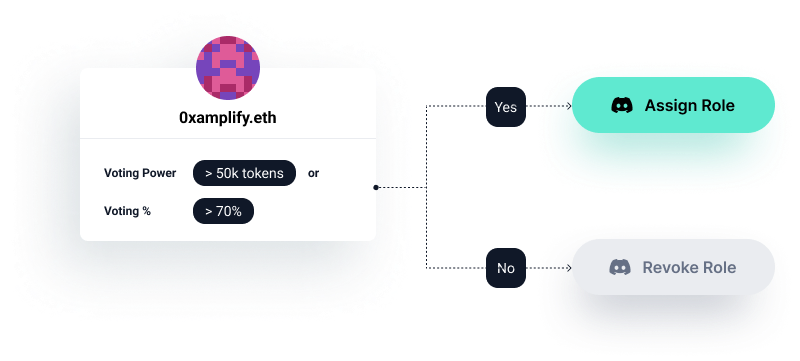 SNAPSHOT STRATEGY
Role-Based Voting
Install our innovative strategy in your Snapshot space to customize voting power of contributors based on roles they have in Discord and Forum.
Tokenless Voting
By holding specific Discord and Forum roles, contributors gain proposal voting rights independent of token ownership, enabling diverse governance voting approaches for DAO innovation.
Custom Voting Power
Tailoring itself to your designated role, our action possesses the flexibility to be finely tuned, allowing the configuration of custom voting power allocations that perfectly align with your responsibilities and contributions. This dynamic approach ensures that each individual's impact is accurately reflected in the voting process, enhancing the overall effectiveness and representation within the governance framework.

is using this!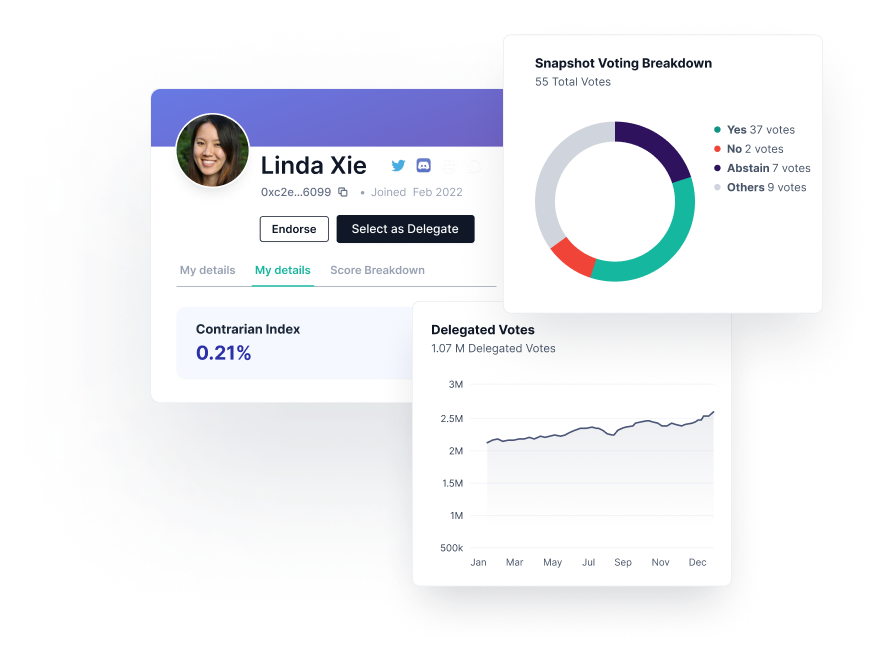 ENDORSEMENTS
Snapshot proposal gating with endorsements
Lower the barrier to creating proposals on Snapshot without bots posting spam proposals in your space.
Tokenless Proposal Creation
To counter spam proposals on Snapshot Space, many DAOs implement gating mechanisms, mandating proposers to hold a substantial token quantity. Leveraging our endorsement action, esteemed community members can vouch for contributors, enabling proposal creation. Through our Snapshot validation approach, endorsed individuals gain proposal rights, effectively lowering barriers and fostering wider contributor participation within the DAO ecosystem.
Cross DAO reputation
DAOs can customize our Action to extend proposal creation privileges to reputable contributors from external DAOs as well. For instance, if a contributor has garnered endorsements from DAOs like Optimism and ENS, they could attain the capability to initiate proposals within your DAO, fostering cross-collaboration and expanding the pool of potential creators.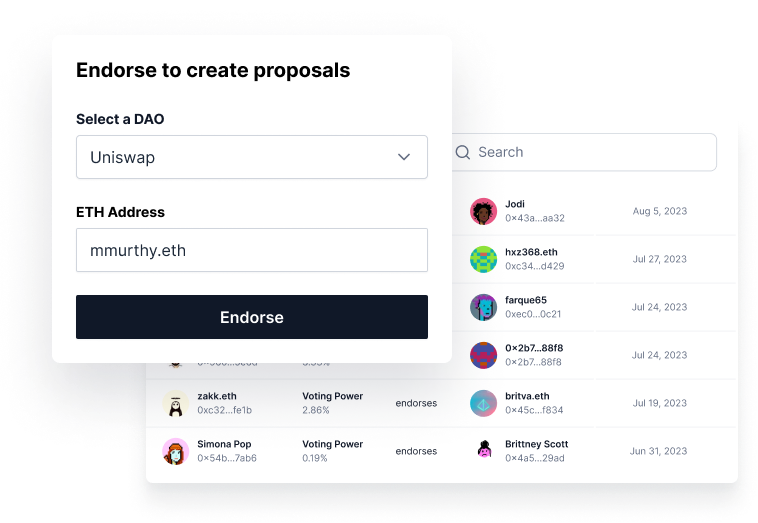 GASLESS REDELEGATION
Smart Gasless Redelegation
Encourage token holders to delegate voting power by providing conditional gas sponsorship
Conditionally sponsor transaction fee
High gas costs deters token holders from (re)delegating their tokens. Employing Karma actions, DAOs can intricately define the conditions under which gas is sponsored, based on specific criteria for both the delegate and token holder. Ex: If a delegate has consistently engaged with a voting participation exceeding 70%, and a token holder holds more than 25 tokens, the gas sponsorship mechanism can be activated.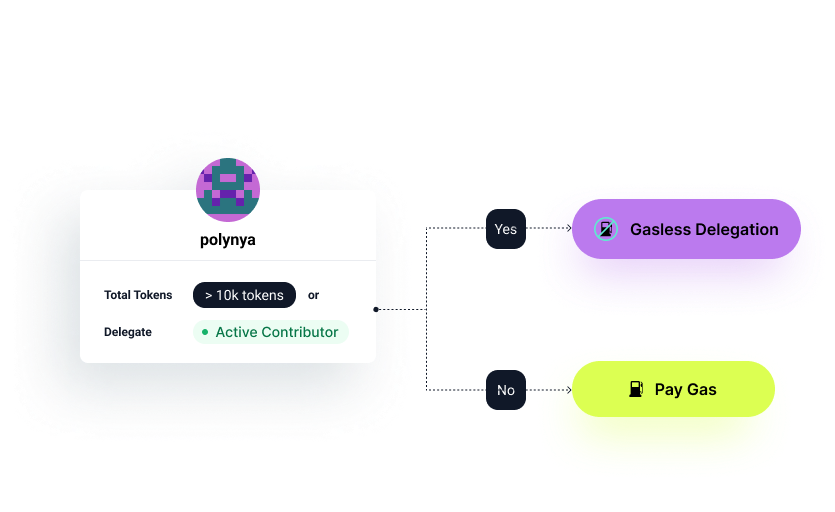 We've been using Roles Action on Discord and can't imagine working without it.

0xAmplify
Governance Steward, Investor, Trader, Ape